Text Page
Text Page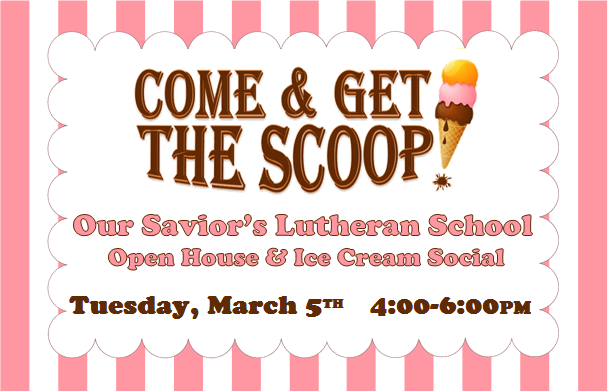 Our Savior's partners with parents in the academic,
social, physical, and spiritual training of their children
by providing a high-quality, Christ-centered education
for children ages three through eighth grade.

Want to learn more?
We invite you to "come and get the scoop" on March 5th. We hope you
visit to find out about the Christian education opportunities available for
your family at Our Savior's and enjoy an ice cream sundae with us.
We will also be registering students for 2019-2020.
If you are unable to visit during the open house but would like to learn more,
please contact us to set up a time to visit and learn more about our school
by calling (715) 845-3253 or contact us by email
at principal@oursaviorswausau.org.